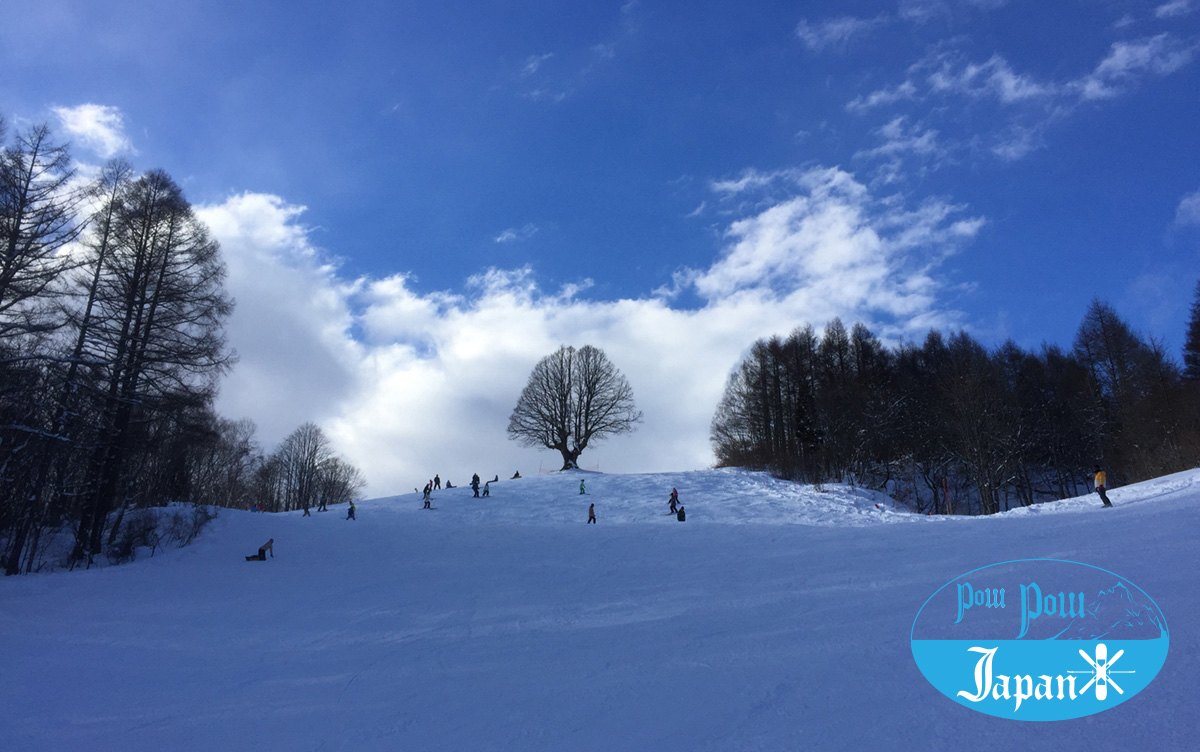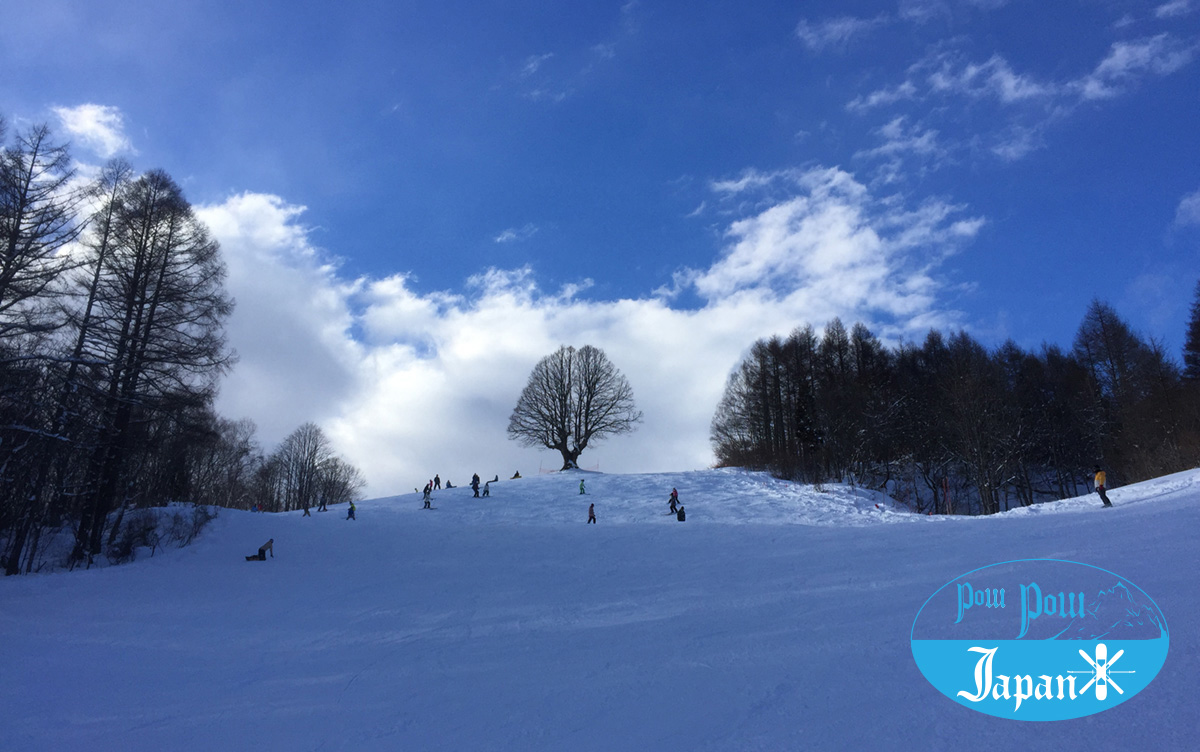 Hey there!
Let us tell you briefly about the special charm of PowPowJapan Tour!
PowPowJapan values your time and enjoyment both on and off the winter mountains in Japan. There are many travel companies that focus on skiing and snowboarding as the main or sole appeal of their travel packages and typically schedule an entire week in the same ski area. Here at PowPowJapan we would like to give you an unforgettable holiday, filled with winter sports as well as on an authentic experience of the essence of Japan  through the local sights, cuisine, people, and festivals.
Our sample itinerary includes 3 nights in Myoko, 2 nights in Itoigawa and 2 nights in Takada, but all of our tours can be customized to suit your needs. We want to help you find foods to satisfy your every craving, as well as a variety of recreational activities to delight in, so that you don't feel like you are missing out on anything! There are numerous winter festivals and fireworks held in different areas throughout the skiing season that would surely make your trip all the more memorable!
Our company will suggest a list of activities, fine dining, gastropubs, and more for you to enjoy during your time here, as well as designate a local guide. Of course activities on the slopes are imperative and will remain the primary focus of your customized itinerary.
Sample Package Tour
Base/invoice currency is in Japanese Yen
Displayed prices are per person for twin-shared rooms
Based on 8-day sample itinerary. Please contact us directly to request a quote for your customized package
Inclusions
7 nights accommodation

Daily breakfast

5 days of lift tickets for each person

Transportation to/from ski areas each day

Transportation to/from train stations
Not Included
Optional Extras
Ski & snowboard rentals – Approximately JPY 3,000 per person per day

Backcountry guiding – Approximately JPY 8000 per person. Group discounts are available

Snowmobile tour – Approximately JPY 6,000 per person

Tea ceremony (Takada area )  800yen.
Calligraphy (Takada area )    700yen.
Wear a Kimono(Takada area ) 3,000yen.
Sample Tour Outline
PowPowJapan will provide you with full transportation to and from Myoko-Kogen station, ski fields, and other recreational activities including fireworks and festivals. Based on your preferences and weather conditions, we will customize your itinerary and meals. The sample itinerary consists of 3 nights in Myoko, 2 nights in Itoigawa and 2 nights in Takada. Please contact us for more information and to discuss customizing your itinerary.
Below is an example tour plan for a 7 night and 8 day stay.
Sample Itinerary  –  JPY 16,5200 per person
Day 1 (Arrival Day)
This tour starts at Myoko-Kogen station where you will be picked up by your Japanese host and driven (approximately 15 mins) to your hotel at Akakura where you will spend the next 3 nights.
If anyone needs ski or snowboard gear, your host will take you to the rental shop where you will get kitted out.
Depending on the time left in the day, you may head out for some afternoon skiing/boarding at Akakura or maybe you will be ready to partake in your first onsen (which is optional but could become a daily ritual on this tour!).
In the evening you will meet with your host (which may be over dinner) to discuss options for skiing/boarding the following day, which will be determined based on your groups ability, the likely snow conditions, and weather forecast.
Your host will book & take you to a favourite local restaurant. This is where having a Japanese speaking host is very handy!!
Day 2 & 3 (Ski Days)
After breakfast you will be driven to your ski area of choice (which could be one of the Myoko-Kogen ski areas including Seki Onsen, Lotte Arai & Tangram/Madarao) by your host.
You have the whole day to explore the ski area, have lunch at your own leisure, and in the afternoon your host will pick you up at the agreed time.
En-route back to the hotel you may stop in at an onsen or you may do this back in Akakura.
Again, your host will organize a restaurant for you (or you can do your own thing) and the following day's destination will be discussed & decided.
Day 4 (Snowmobile & City Bars)
In the morning after breakfast, the group will be driven to Suginohara Ski area for a Snowmobile tour (this is optional and an additional cost to the prices shown). Here you will have lessons on how to ride a snowmobile, and then get to have a jaunt through a tree course.
After your snowmobile tour you will be free to explore the Suginohara ski area before returning any rented gear to the shop and pack up your luggage from the hotel in order to get ready for the next stage of your adventure.
That evening, your host will drive you to Takada in Joetsu City where you will get settled in to your hotel (where you will stay for the next 2 nights).
Takada may look like an ordinary rural town at first glance, however it is a place where you can enjoy one of the most authentic Japanese experiences. Although it is not a highly commercialized tourist hub, there are more than 150 local restaurants, bars, karaoke spots, and game centers with a laid-back ambiance and bustling with regional hospitality. There is very little English spoken in this town, so your Japanese host will be able to guide you to all of the best places.
Once settled you will join your host for dinner and enjoy the Takada night life.
Day 5 (Cultural Day and/or Ski Day)
Your group will have the option to relax in Joetsu City for the day (where you can go shopping and take part in cultural experiences such as calligraphy, kimono, or tea ceremony) or, if you are keen to ski/snowboard, you could do a full-day or half-day at nearby Seki Onsen. It is best to hit Seki in the morning if you want to get the best of the powder!
In the evening you have a choice of many restaurants and bars, and your host will be able to recommend some favourites.
Day 6 (Travel to Itoigawa City & Ski/Board)
Today you will head from your hotel in Tadaka to Itoigawa City: the city of jade, sea and snow.
With only 45,000 residents, the city is small and is located right on the coast of the Sea of Japan. It is famous for its jade, which can be found on its beaches, and its primary industry is fishing. Not much English is spoken in this town so having a Japanese host is a real benefit!
After settling into your hotel in Itoigawa City (where you will stay for the next 2 nights) and renting gear if required, you will be driven to your choice of ski area. Charmant Hiuchi ski area is a favourite for powder days, whereas Seaside Valley ski area is more suited to on-piste skiers & boarders.
After skiing you will be taken to an onsen and then out for dinner. While not as big as Takada, Itoigawa has many interesting bars and it is famous for is crab dishes and local sake!
Day 7 (Ski / Snowboard)
Your last day of skiing/boarding will be a full-day at Charmant Hiuchi ski area (or one of the other nearby ski areas).
After a full day on the slopes, your host will take you to one last onsen before your last dinner on the tour.
Day 8 (Departure Day)
Your host will help you return any rented gear and take you to Itoigawa station, where you will head home or onwards to your next adventure.