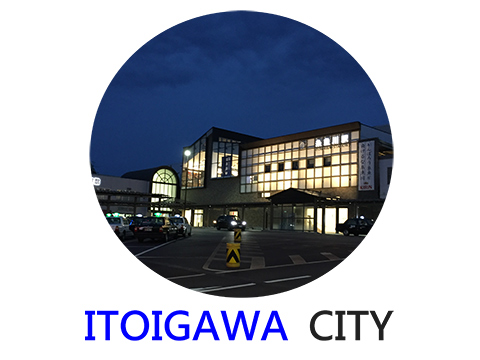 ITOIGAWA CITY
After a catastrophic fire in December 2016, Itoigawa City is on its way to recovery. In March 2015, the Shinkansen (high-speed train) train station was built, making access from Tokyo quicker and the access to popular tourist destinations, such as Kanazawa and Nagano, easier. (Consider these as options for bad weather days.) Nevertheless, there are currently few tourists in the Itoigawa area.
Nearby ski resorts include the Charmant Hiuchi Ski Resort and the Seaside Valley Ski Resort.
In the vicinity of the Itoigawa train station there are more than 50 eateries, bars and karaoke bars. As the ocean is nearby, the sea food is delicious and a different taste and atmosphere to the Myoko and Takada areas can be felt. In this area there are almost no tourists and Japan's charm can be enjoyed to the fullest. You will find it difficult to get by with English so, if you prefer, one of our staff members can guide you around.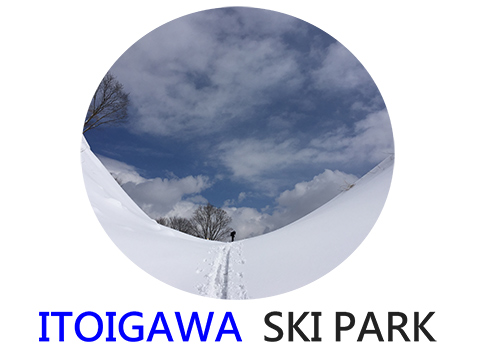 ITOIGAWA SKI PARK
The Itoigawa area encompasses the Charmant Hiuchi Ski Resort and the Seaside Valley Ski Resort.
The Charmant Hiuchi Ski Resort is geared towards more experienced skiers and, in our experience, the powder days here are more amazing than in both the Hakuba and Myoko areas. As there are few skiers here, even in the afternoon the powder snow conditions are ideal. In 2016, with about 20 people on week-days, the slopes are almost empty. Counting five to six meters of snowfall, the Charmant Hiuchi Ski Resort can definitely compete with the Myoko and Hakuba areas.
The Seaside Valley Ski Resort is a great destination for families with only a few powder runs. The view is spectacular and the slopes uncrowded on week days and Saturdays.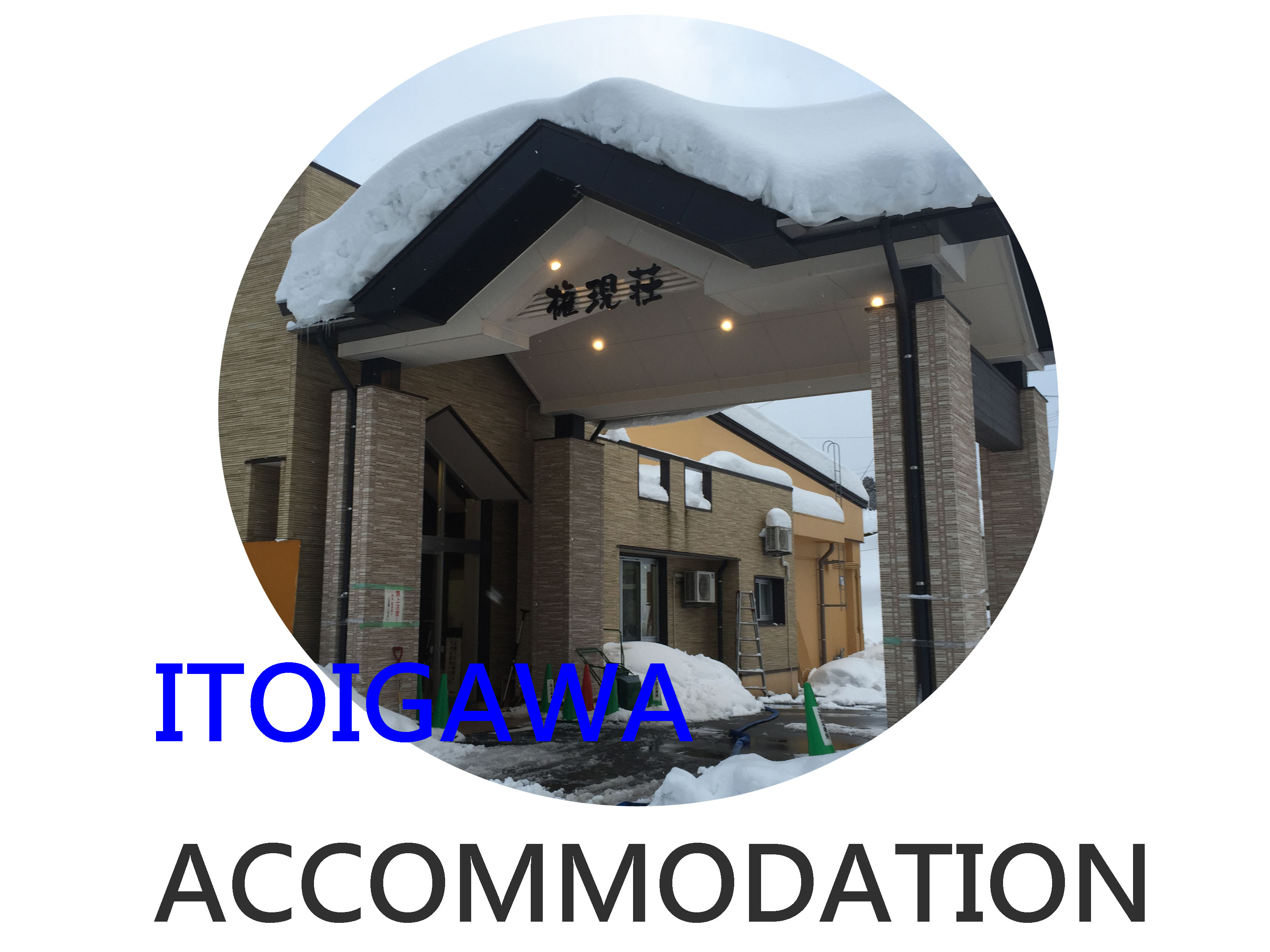 ITOIGAWA ACCOMMDATION
As your accomodation in Itoigawa city we highly recommend the Gongensou ryokan (traditional Japanese inn). It is spacious and clean and has several onsens. From the open air bath you can see a flowing river. If you wish, you can try a traditional Japanese dinner. Due to its coastal location sea food is especially fresh. In winter you can enjoy this traditional inn for yourself, unhindered by other foreign tourists.
The Charmant Hiuchi Ski Resort is 15 minutes away by car. Personally, we consider powder days in this Ski Resort to be more spectacular than those in Myoko and Hakuba areas.