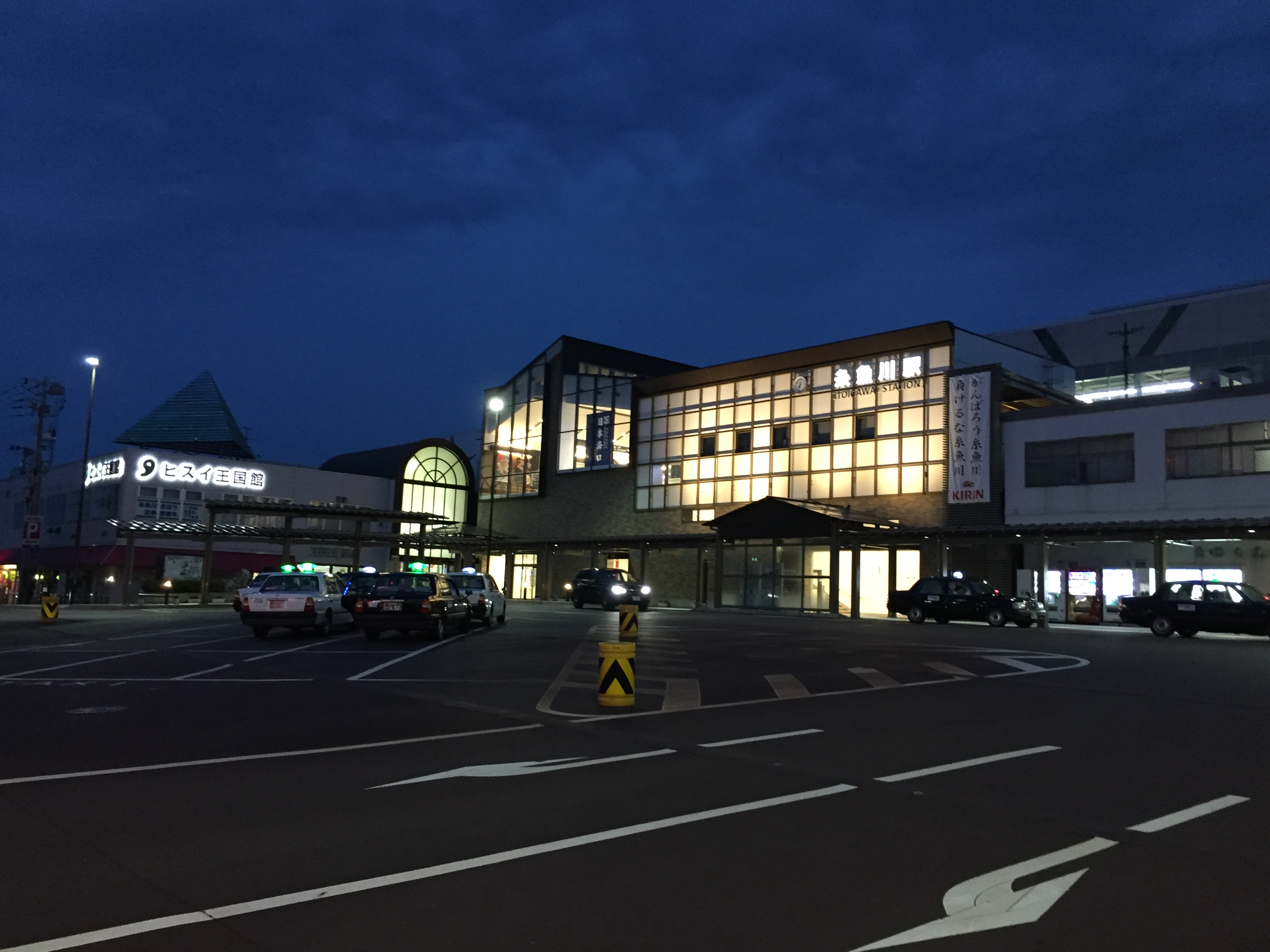 After a catastrophic fire in December 2016, Itoigawa City is on its way to recovery. In March 2015, the Shinkansen (high-speed train) train station was built, making access from Tokyo quicker and the access to popular tourist destinations, such as Kanazawa and Nagano, easier. (Consider these as options for bad weather days.) Nevertheless, there are currently few tourists in the Itoigawa area.
Nearby ski resorts include the Charmant Hiuchi Ski Resort and the Seaside Valley Ski Resort.
In the vicinity of the Itoigawa train station there are more than 50 eateries, bars and karaoke bars. As the ocean is nearby, the sea food is delicious and a different taste and atmosphere to the Myoko and Takada areas can be felt. In this area there are almost no tourists and Japan's charm can be enjoyed to the fullest. You will find it difficult to get by with English so, if you prefer, one of our staff members can guide you around.