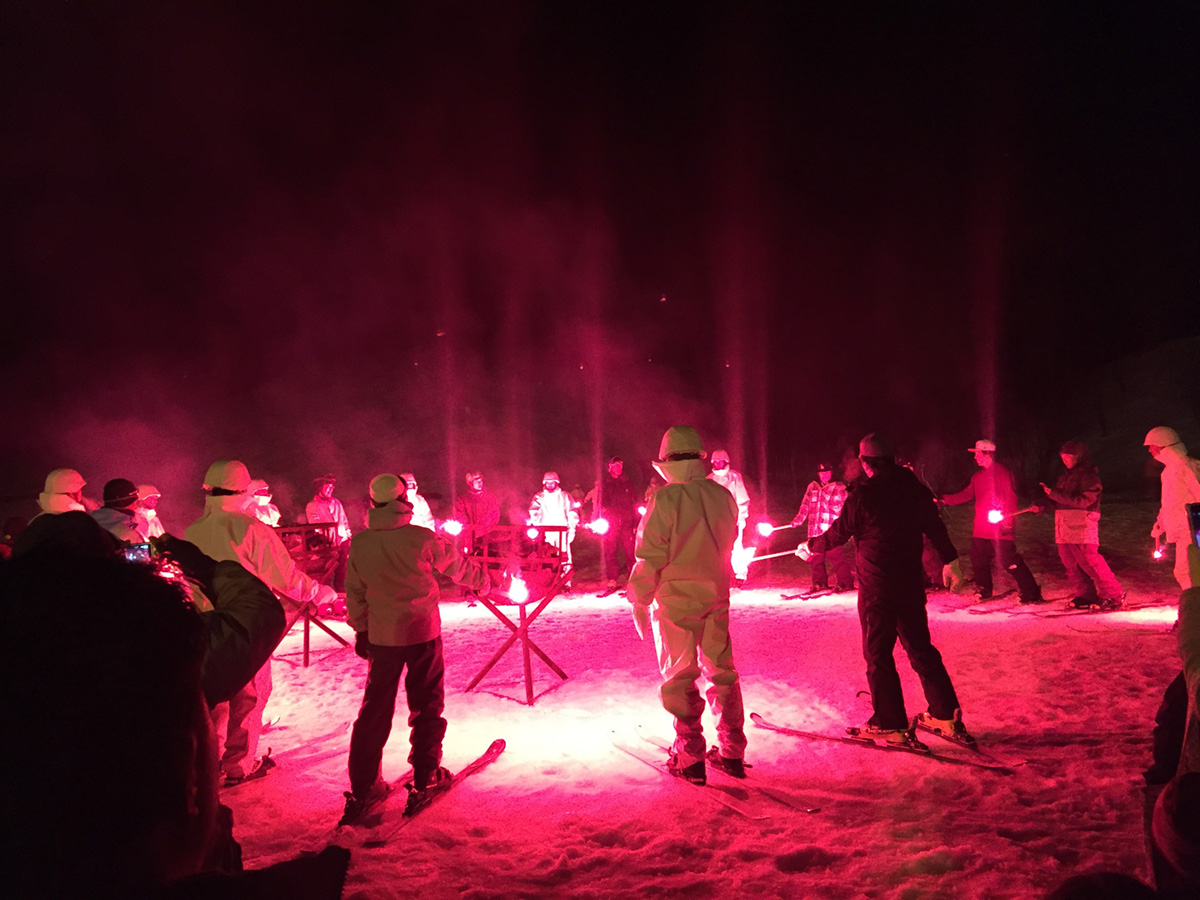 Joetsu City, located in the prefecture of Niigata, is where skiing was first introduced to Japan in 1911 by a military officer of the Austro-Hungarian Empire, Theodor Edler von Lerch, known as Reruhi-san in Japan.
The festival starts with a presentation of "single pole skiing" on the slopes of the Kanayasan Ski Area. Whereas today skiers use two poles to ski, the technique introduced by Reruhi-san at the time involved the use of a long stick made out of bamboo. During the festival as many as 30 local food and Sake stalls are set up. Here you can thoroughly enjoy food difficult to discover in Tokyo and drink Niigata's Sake, said to be the best in Japan. In the evening, once you have eaten your fill, live music performances start, followed by fireworks above the ski slopes. In this spectacular location, only 15 meters away from the fireworks, the view is really impressive.
How about doing winter sports during the day and attending the festival in the evening? One of our staff members is available to bring and fetch you, as well as to be your guide during the festival.