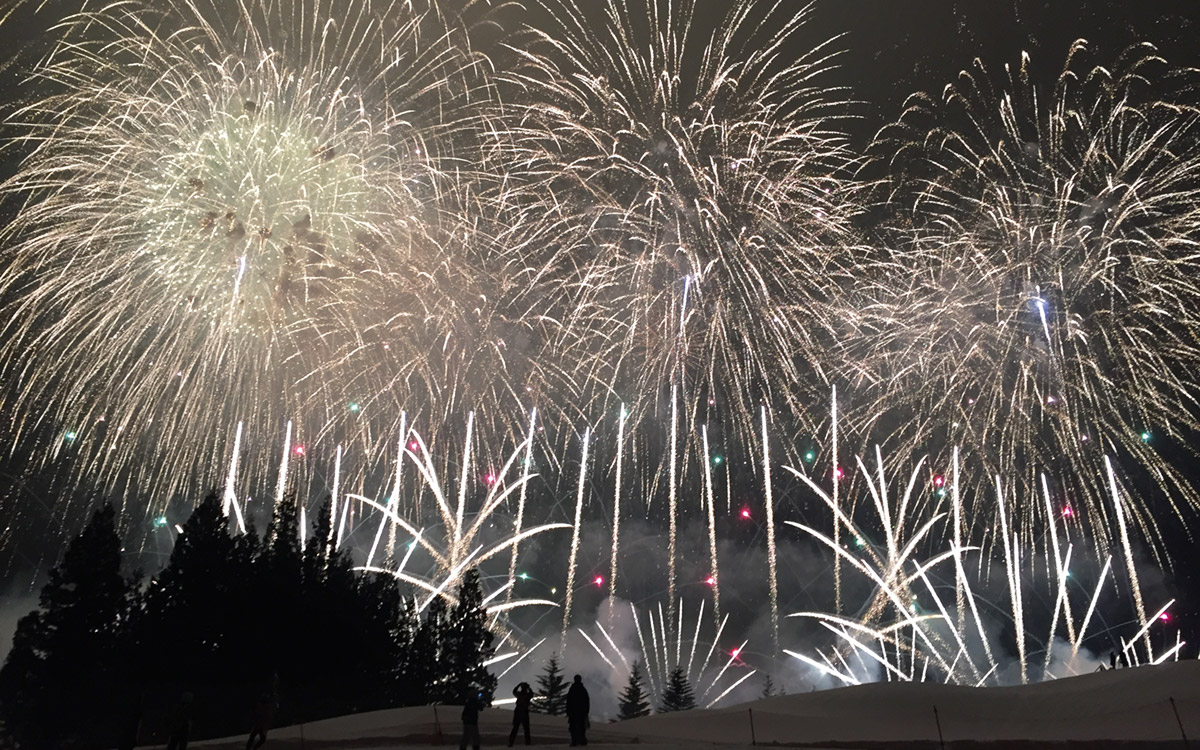 Atema Highland Resort Fireworks (Echigo-Tsumari Snow Fireworks)
1st of March 2020

The Tokamachi Atema resort fireworks Snow Festival is held annually on the first Saturday of March.
This festival is known for using the biggest firework rockets in the world.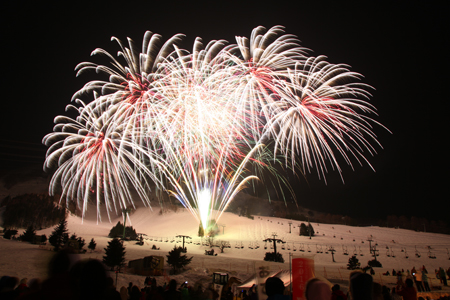 Naeba Snow Festival Fireworks
3rd,6th,10th,13th,17th,
24th ,31th of March 2020
(a firework display is held every weekend and Tuesday only 6th)
During the day you can enjoy skiing, watch a beauty contest, participate in a treasure hunt in the snow or even try out new ski or snowboard models. Then, in the evening until 8 pm you can go night skiing. To top it off, as a grand finale, watch the fireworks display.
Naeba ski resort is one of the best resorts in Echigo-Yuzawa. Even until the end of march the snow quality remains superb. Watching fireworks after having dinner and skiing on illuminated slopes is quite romantic.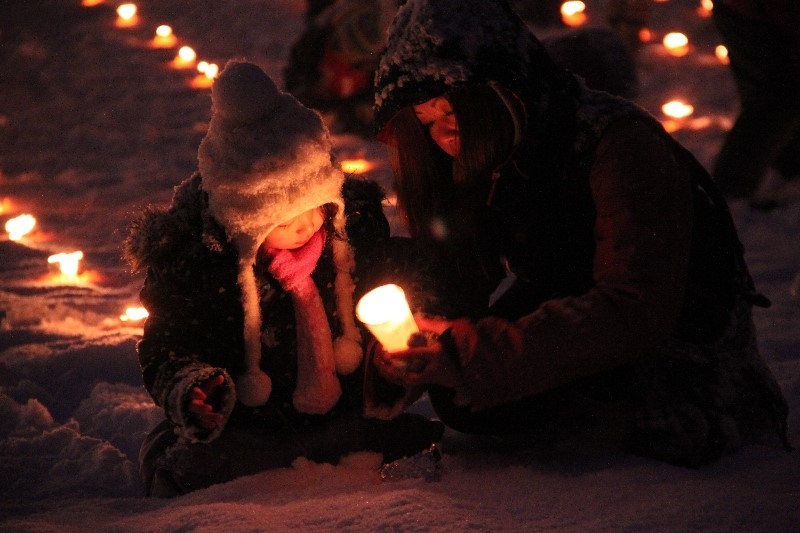 Snowfield Carnival Nakasato
14th of March 2020
At 6 pm on the evening of the Carnival 20´000 candles are lit. Torchlight skiing and fireworks have spectators watching spellbound. Local food and drink can be enjoyed at stalls.
During the day, 500 competitors from the whole of Japan compete in the "Nottore! Matsudaijou" obstacle race in the snow. The main prize is 150 kg of Uonuma Koshihikari rice and all competitors participate in a lottery with the chance to win a trip to Hawaii. For those who feel fit enough: to participate you must register in advance. Please contact us as soon as possible.