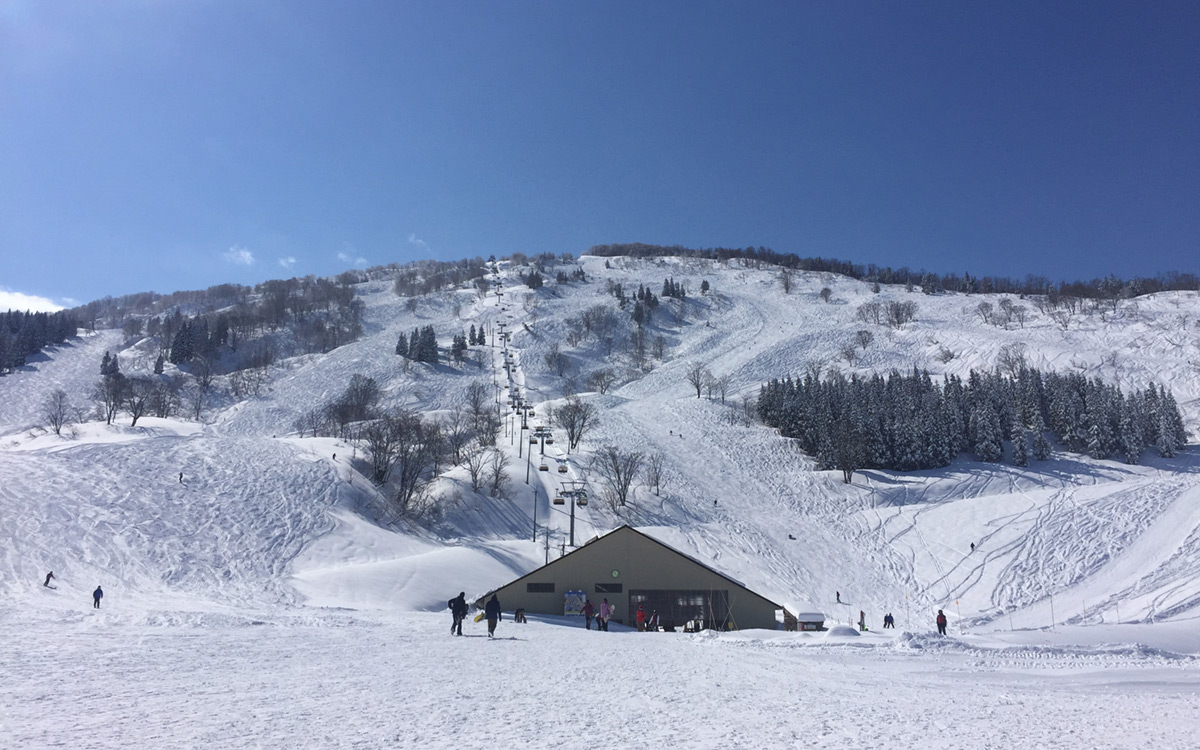 Charmant Hiuchi ski park
Charmant Hiuchi is located to the east of Itoigawa; which is the most southern region of Niigata Prefecture. It is close to the Japan Sea coastline, so you will experience beautiful ocean views on the way down to Itoigawa. The mountains in this area get a lot of snowfall and the resorts often enjoy a long season all the way into May. Charmant Hiuchi may not be the easiest place to get to, but it is popular for its various 'off-piste' ungroomed course areas (65% of the total courses), as well as the snow quantity and snow quality. It is a great ski park for intermediate and expert skiers. Our company will help you get there and if you want to go deep into the back country we can hook you up with a local guide. In the evening our staff can guide you around Itoigawa city.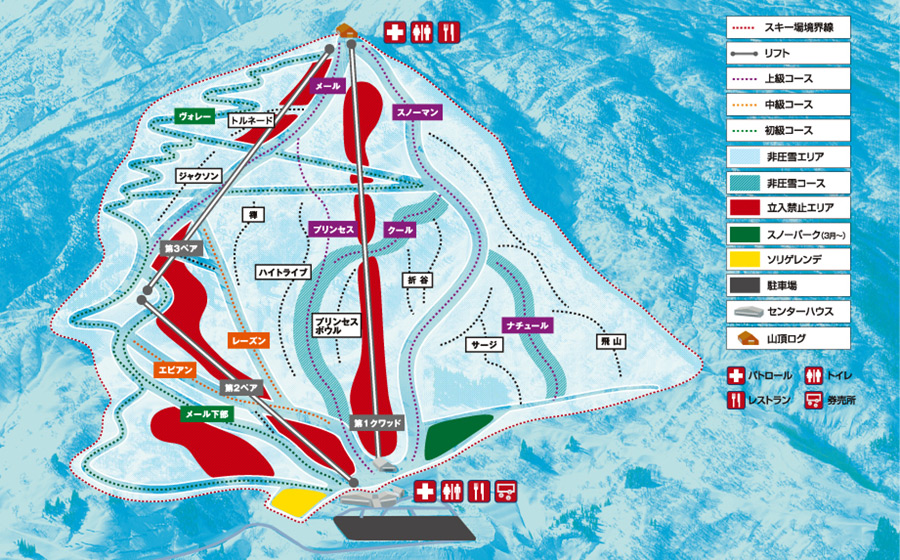 Regional Information
Quad lifts 1
Pair lifts 2
Charmant Hiuchi Facilities
Ski school: ski and snowboard available
Ski rental: ski and snowboard available
(This shop also has powder gear )
2 Restaurants
Adults
Child
3 years
to Junior High School age
Senior
55 years & over
1 Day
4,000 yen
3,000 yen
3,000 yen
Morning (8:30am-12:30pm)
3,000 yen
2,000 yen
2,000 yen
Afternoon (12pm-closing)
3,000 yen
2,000 yen
2,000 yen
1 quad lift ride
500 yen
300 yen
1 pair lift ride
300 yen
300 yen
Season Ticket
38,000 yen
18,000 yen
 26,000 yen
A weekday only Season Ticket is available for 16,000 yen.